The Seawatchers: film
Director/writer: Lizzie Oxby. Production company: Lizzie Oxby Productions.
The Seawatchers is a poetic, yet humorous story of a sailor lost in the waves and a woman waiting for him in a small house by the sea. Will the boat reach the coast safely? A richly textured, live action and animated film blending stop-frame worlds, CGI and live action. The film has played at film festivals including Clermont-Ferrand, Krakow, Brest, Interfilm Berlin, MIAF and Encounters – and exhibited at London's The National Gallery.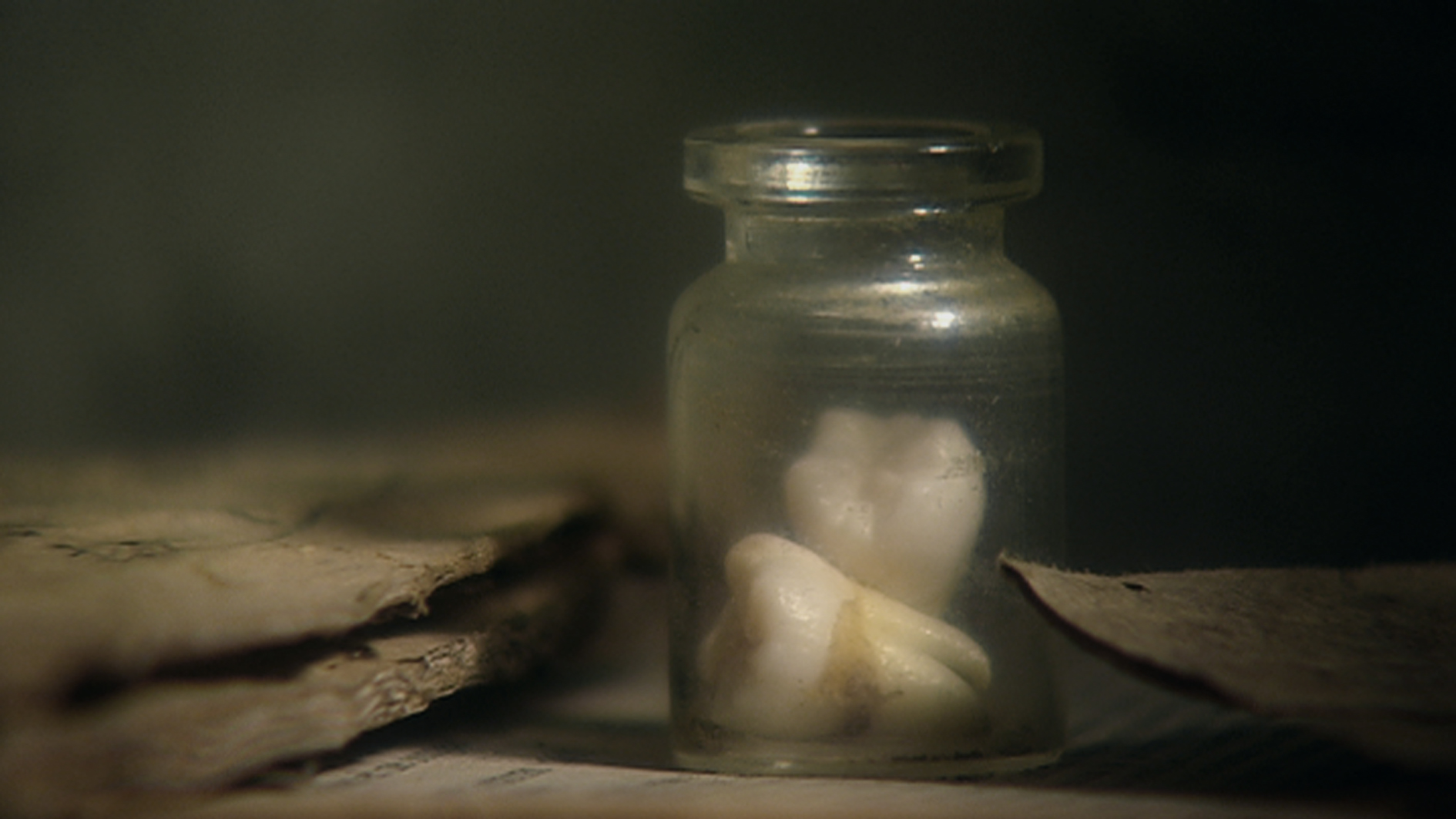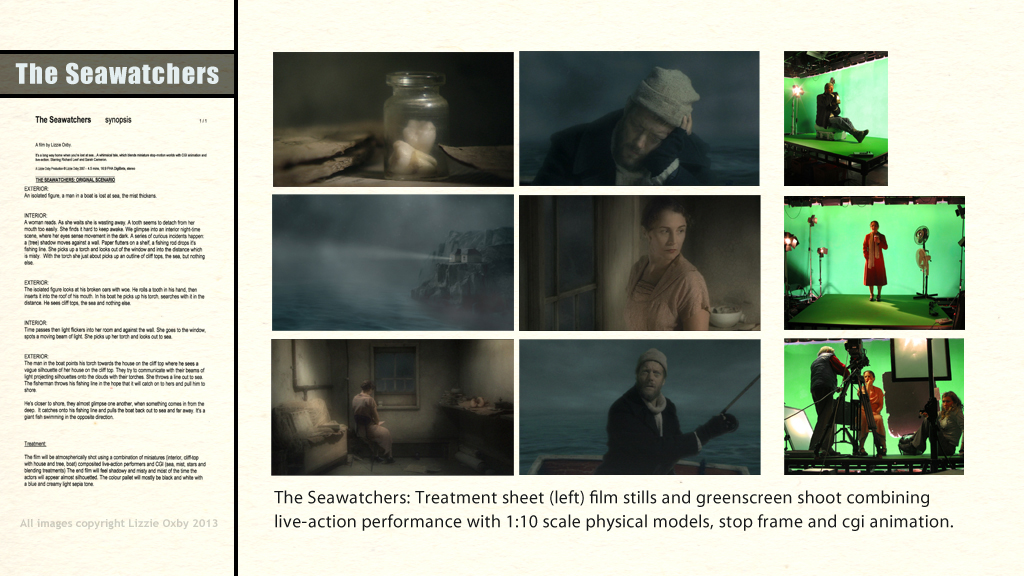 Making of The Seawatchers:
An animated deconstruction of some of the compositing and effects in my film The Seawatchers.